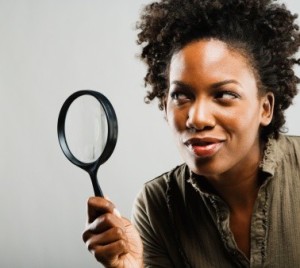 Socrates once said that the unexamined life is not worth living. The Apostle Paul told the Galatian people, "make a careful exploration of who you are…." (Galatians 6:4a, MSG Translation).
With all of the hustle and bustle of our everyday lives, we often strive to move forward without regular periods of self-examination. Most of us wait until the end of the year right, before the new year is about to roll around. Some folk are more diligent and make an examination of their life, finances and goals bi-annually or even quarterly. But if we are to operate in God's purpose, we must examine our lives each and every day. One of the things that I've learned that sets wealthy people apart from folk who are just making it, is that wealthy people check their finances every single morning and every single night. They check their accounts (all of them, including retirement—especially retirement) as well as the money in their wallets throughout the day. They make assessments about how much was spent each day and if what was spent was truly necessary. They examine and keep daily tracks of each and every personal expense throughout the day.
We must have the same diligence in every area of our life. Especially the spiritual and moral aspects of our lives. Each and every day we must wake up and examine what we will spend our time doing. How will we do it? Why are we doing it? Does it line up with God's will and with God's calling on our lives? Are we wasting precious time given to us by God by answering the call given on someone else's life?  These examinations must take place throughout the day and before we rest at night.
Let's remember to examine our lives on a regular basis. Above, I gave you the first portion of Galatians 6:4. The scripture in its entirety reads: Make a careful exploration of who you are and the work you have been given, and then sink yourself into that. Don't be impressed with yourself. Don't compare yourself with others. Each of you must take responsibility for doing the creative best you can with your own life. (Galatians 6:4-5 MSG, emphasis mine)
Have you examined your life lately? What have you seen? Are you pleased? Do you think God is pleased? What do you need to do to step up your game?